Jostling for space and a share of the same target market is the lot of many small and midsized business owners. These businesses usually do not have large marketing budgets. As a result, they need to rely on their signage to attract as many customers as possible. Business establishments typically use signs for marketing their businesses. When used effectively, these signs will do more than make people aware of the company name or brand. For instance, they could provide information about goods and services. In addition, they could highlight the launch of new products and services. Lastly, they could provide details about sales and promotional offers that inspire people to take action.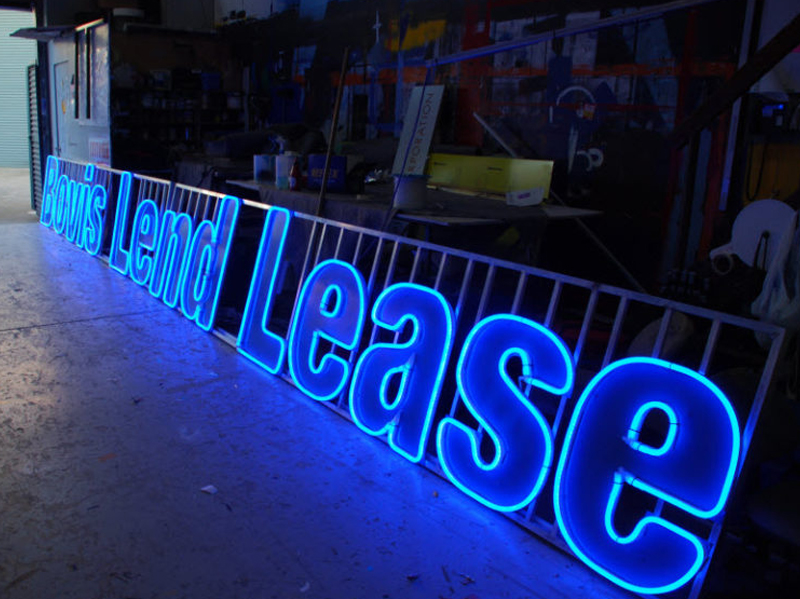 Besides Fabricated Letters, What Other Kinds of Signage Should Business Owners Typically Consider?
To make your business stand out from the competition, fine-tune your marketing strategy. Oftentimes, the smallest details can add up to deliver big results. Therefore, ensure that you employ an assortment of signs for enhancing the visibility of your business. Some signs that you could consider using include:
Indoor and Outdoor Signs: Outdoor signs aim at grabbing the attention of prospective customers. Thus, they will focus on being attractive and detailing your wares. Indoor signs typically help customers navigate the interiors of the facility.
Cut Letters and Logos: Craftsmen use computer-controlled routers or laser cutters for cutting letters from stainless steel, aluminium and acrylic. These signs do not possess much depth. But, they often feature polystyrene foam backing. This provides increased depth, without making the sign heavy.
Neon and LED Signs: These are among the best illuminated signs. They can illuminate individual letters and logos. Alternatively, they can illuminate signs that are more elaborate and detailed. Both offer illumination in a diverse range of colours.
Tips for Extracting Maximal Value from Your Business Signage
Business owners cannot eliminate the need for physical signage. The ability of a business to use compelling and attractive signage impacts the bottom-line in many ways. In addition, this signage goes a long way towards building trust with customers too.
It is worth highlighting that designing effective signage is not enough. You'll need to implement your signage perfectly too. If not placed properly, even the best of signs can become insipid. So, to extract the optimal value from your signage, consider the following tips:
Ensure that your signage complies with the local regulations
Focus on the vantage point when you place your signage

For instance, large retail stores can place signage high above the building to attract customers, while corporate offices could place smaller signage at eye-level for accomplishing the same objective

Add spotlights for maximum exposure, if you don't have illuminated signs
Remember that strategic signage does not require permanent installations
Do You Require High-Quality Illuminated Signs?
If you want your signage to create the maximum impact, you will need to engage a professional and experienced sign-making company. Since 1981, Signlite has become highly popular for delivering cost effective solutions to a diverse range of clients. From restaurants to retail businesses, we have the capability to deliver quality signage to almost any kind of business establishment. From building signs to LED signs, we can give you high-quality and durable signage. We create all our signage in one of the most modern sign facilities in the country. Hence, you can rest assured that the signage we offer will yield the best results for your business. For more details on our services, click here.