Keeping the spotlight on your business constantly is one of the best ways for generating a steady stream of revenue. Business owners typically function from commercial hubs in the city. As such, they will need to ensure that their target audience can make out their brand from among a host of others operating in the vicinity. For this, they will require high-quality and visually appealing signage. By using fabricated letters and neon signs, they will be able to give their brand the visibility it requires.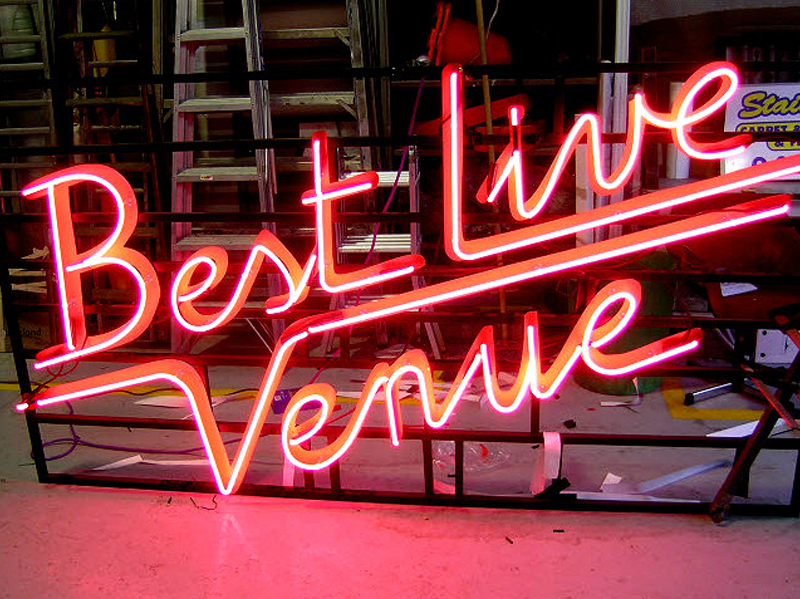 How to Use Neon Signs to Good Effect for Promoting Your Business
At first glance, it might appear that neon signs offer little versatility for meeting different signage requirements. But, this is not the case. Business establishments typically use a number of signs for publicising their brands. Whether used indoors or outdoors, these signs draw attention to the business. At the same time, they can provide a special ambience to the business too. Some varieties of neon signs that you could consider using include:
Interior Signs: These could help you highlight your brand name and logo. In addition, they could direct your customers to specific departments, sections or even, the restroom.
Pylon Signs: These signs are ideal for outdoor displays. Mounted on pylons or poles, you can make these signs as large or tall as you require for providing greater levels of visibility from a distance.
Monument Signs: These usually come in a wide range of shapes, sizes and designs. Use these for making effective business statements.
Awning Signs: These usually hang over the entrance of establishments. Meant to welcome customers indoors, these typically display the name of the business.
Besides the standard neon signage, you can purchase customised signs as well. This would enable you to make your signs stand out from those of other business establishments.
Obtain High-Quality Signage from the Leading Sign-Making Company in the Country
For the past 35 years, Signlite has been the sign-making company of choice for many businesses across Australia. Our extensive experience in the industry has helped us set national signage standards. We cover all areas of professional lettering and signage. In addition, we can give you various kinds of business signs designed to make your business prosper. Thus, whether you need LED signs or neon signs, we can give you the best value for your money. Get a quote now.