Juggling your marketing strategy to improve your sales is a necessity these days. However, many business owners tend to underestimate the impact of their signage on their target audience. Thus, they often use a few similar looking signs to highlight their presence in a given neighbourhood. Unfortunately, this doesn't yield the desired benefits. To ensure that your business stands apart from others, you will need to use a variety of signage. From fabricated letters to LED signs, you can harness the advantages of each kind of sign to make your business thrive.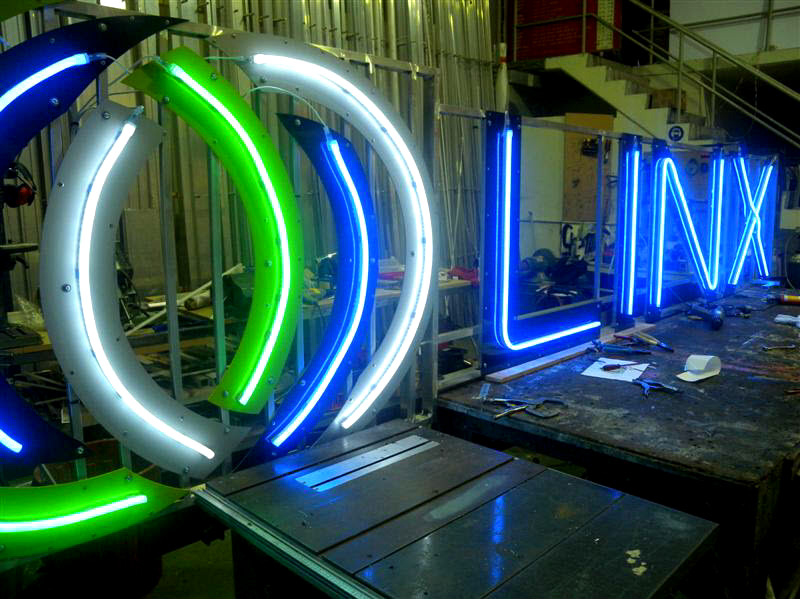 Besides Fabricated Letters, What Other Kinds of Signage Should Business Owners Typically Consider?
To make your business stand out from the competition, fine-tune your marketing strategy. Oftentimes, the smallest details can add up to deliver big results. Therefore, ensure that you employ an assortment of signs for enhancing the visibility of your business. Some signs that you could consider using include:
Indoor and Outdoor Signs: Outdoor signs aim at grabbing the attention of prospective customers. Thus, they will focus on being attractive and detailing your wares. Indoor signs typically help customers navigate the interiors of the facility.
Cut Letters and Logos: Craftsmen use computer-controlled routers or laser cutters for cutting letters from stainless steel, aluminium and acrylic. These signs do not possess much depth. But, they often feature polystyrene foam backing. This provides increased depth, without making the sign heavy.
Neon and LED Signs: These are among the best illuminated signs. They can illuminate individual letters and logos. Alternatively, they can illuminate signs that are more elaborate and detailed. Both offer illumination in a diverse range of colours.
Signlite – Your One-Stop Shop for the Best Neon Signs for Your Business
At Signlite, we offer comprehensive solutions for your signage needs. Since 1981, we've been supplying high-quality signs to our clients. We offer signage solutions for an assortment of business industries. Moreover, we manufacture all our signs at one of the most modern sign facilities in the country. Not many sign-making companies possess a good understanding of consumer behaviour. Thus, they give you signs based on your specifications without giving you the benefit of their expertise. In contrast, our team of experts will guide you from the initial briefing to the completion stage. From fabricated letters to illuminated signs, we can give you precisely what you require. Get a quote now.